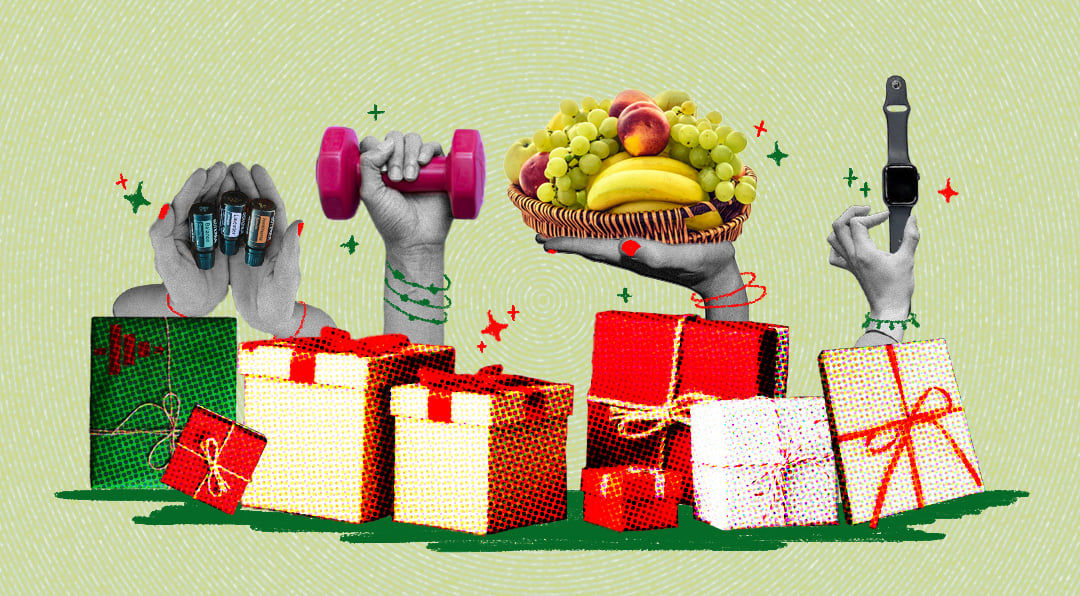 The global financial crisis and significant life changes brought by the pandemic can have a great impact on one's stress level and mental condition. Give your loved ones the gift of happiness and empower them to give importance to their well-being, especially nowadays when people can easily get sick. Help others restart healthy living after all the health issues, stressors, and social gatherings this year. Knowing what wellness gifts you can give others can also lessen your stress and make you feel so much better by being able to match your gifts with what they truly want and/or need right now. Be a great health and wellness influencer. You have the power to help others achieve their best health and fitness this 2023.
Analyze your budget before the year ends so you can allot unique health and wellness gifts to your loved ones. Keep in mind that the best gifts don't need to be expensive. You can even use your skill set to deliver the Christmas spirit within your community, write a Christmas letter to your spouse or just spend much-needed time with your close friends. Wellness goes beyond just physical and material things. It is all about experiencing the favorable results brought about by good health such as having fulfilling relationships, getting restful sleep, enjoying movement, having a very productive day, and becoming more resilient against life's struggles.
Set your intentions
Focus on the real needs of others
Take a moment to reflect on the wellness needs and preferences of the people on your holiday gift list.  Your parents might be needing more medical check-ups, your sister might love to receive workout clothes, your brother might want to have a new set of running shoes, and your close relatives might love receiving a healthy grocery gift pack.
Give experiential gifts
You don't always need to spend that much on material things because others might be receiving so much from their friends and family already. You can change it this year by giving people experiential wellness gifts such as gift checks from workout studios or one workout or healthy living consultation session with your trusted fitness and health coach.
Touch the hearts of your loved ones
If your friend is currently struggling emotionally, you can give him/her self-help books or just simply a Christmas letter using a traditional Christmas card that can help bring back your happy times together in the past.
Help others achieve a sense of balance in their lives 
Identify which area of wellness your loved ones need and have been wanting to focus on – either physical, mental, emotional, financial, social, or spiritual. Instead of giving your fit friend wellness gifts related to healthy eating and fitness, you can give him/her pleasurable gifts such as a concert ticket or a Christmas movie date with you.
How to give a gift of wellness
Before deciding the best wellness gift for someone, consider if the gift can benefit the person's state of well-being, can contribute to achieving life balance, and can encourage the person to embrace, start or maintain healthy living. You can revisit the article I wrote last year to check where to buy the gifts online.
For overall health and immunity
Purchase health cards for seniors like your parents, uncles, and aunts who are in need of constant health consultations, screening, and monitoring with laboratory and diagnostic tests.

Give your grandparents a box or bag of vitamins and supplements.

Create an immunity gift set containing an antigen test kit, hand sanitizers, alcohol, masks, and wipes that you can always give to anyone.
For active living
Create a minimalist workout gift kit for your friends and family who love to travel, consisting of resistance bands, skipping rope, and a foldable exercise mat.

Give a home workout set for a beginner such as a pair of light dumbbells (3 to 5 pounds), resistance tubing, a yoga or exercise mat, and a stability ball.

Running is back, so you can give your runner friend a running belt, cap, socks, shoes, and/or clothes.

Give your special someone a fitness tracker that can monitor sleep, movement, stress level, and fitness performance.

Purchase a trial pack gift certificate for your loved ones who want to start the year right from exercise studios (indoor cycling, Pilates, yoga, or boxing), a monthly membership gift check from health clubs, or package sessions from online exercise classes.

Give your sister, brother, or best friend a personal training and consultation session with your coach.
For healthy eating and weight management
Purchase healthy food gift packs from health stores or supermarkets. Create your gift pack depending on the needs and preferences of the person or the whole family. You can combine oats, seeds, nuts, whole wheat pasta, nut butter, olive oil, and quinoa.

Order fruit and or vegetable baskets online for your relatives and friends.

Give your friends your very own healthy trail mix packs consisting of almonds, cashew nuts, walnuts, sunflower seeds, pumpkin seeds, dates, and raisins.

Get a healthy tea set (green tea, oolong tea, ginger tea, and peppermint tea) for your aunt who always craves high-calorie snacks a lot in the afternoon.

Create a gift set of herbs and spices (turmeric, paprika, cumin, basil, curry powder, pepper, cinnamon, parsley, ginger, thyme, and saffron) for your mom who loves to cook healthy foods.

Give your friend who loves sweets at least 70% dark chocolate bar/s.

Order vegetable dishes or make your own salads that you can give to your family and friends when you visit them during social gatherings.

Give your mom or sister gifts that can be used for healthy cooking such as an air fryer, quality blender, and/or non-stick frying pan.
For mental and emotional health
Give your friend who lives a busy life and is always on the go a massage gift certificate.

Purchase a wellness journal or diary for your wife who loves to organize her day and express her thoughts through writing.

Give your husband who struggles with sleep a set of essential oils, a diffuser, a sleep mask, and/or sleepwear.

Choose self-help books that might be of help to someone who has financial, career, or relationship issues.

Give your hardworking mom a starter embroidery kit or an adult coloring book so she can relax and discover her creativity.

Purchase special courses online for your parents to help stimulate their brain functions and respond to some of their life interests. 

Give your friend an annual meditation app subscription or sign her up for online or face-to-face yoga and meditation classes to help them regain focus and calmness in her life.

Give your wife a weekend wellness vacation or a yoga retreat.

You can also donate to a non-profit organization or charity of your choice (with beneficiaries such as abused children or poor families) a certain amount and receive Christmas cards to be given to your friends. This act of gift-giving can truly give real joy and happiness to your loved ones.
Email the author at [email protected] or follow/message her on Instagram @mitchfelipemendoza